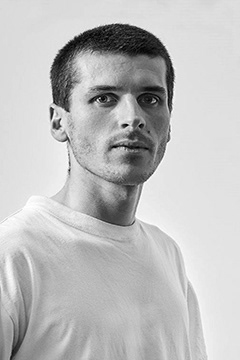 This site showcases some of the photos which I took mainly while travelling in Europe and in Asia. Travelling dedicated to photography is rather exceptional for me. More often, taking photos is just part of a holiday and the images on this website are therefore the result of certain compromises. Typically, the best time for photography happens to be in many places also the best time for dining. And when facing such choice, I would usually not sacrifice the dinner... Nonetheless, some of the images hopefully also stand on their photographic merit. Behind almost every photo, there is a lot of pleasure on my part - fresh air, beautiful birds, amazing landscapes, sunrises over remote islands and skylines of amazing cities. 
Seeing some of my pictures, my friends will usually ask: "

Nice but this must surely be photoshopped...?

" And the answer is yes, of course. All digital images go through the process of conversion from a sequence of numbers on the memory card into a sequence of colour and luminosity values on whatever screen the photo is eventually viewed. Not paying attention to how this conversion is performed does not result in producing some kind of more authentic photos. Instead, it simply means relying on the - suboptimal - algorithms chosen by the camera manufacturers which typically results in ruining the photographer's idea of the shot and wasting all the efforts of getting up before sunrise...
In case you have any questions or if you are interested in any of the photographs, please use the below contact form. 
Thank you for visiting!